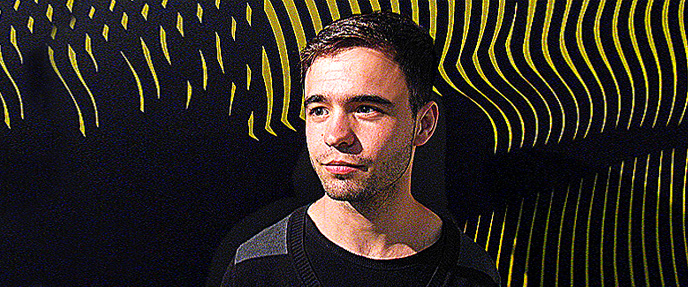 Fermín Lira is a UX / Visual Designer and web developer, graduated in "Visual Communication Design" with a user-centric, based in evidence and oriented to results methodology.
He enjoys observing and analyzing human behaviour and takes research as an essential stage on the process of design. He has created digital transformations of products and services for his clients by identifying points of intervention in the customer journey.
Ten years of experience on the field of design, specially as a UX/UI designer and a web front-end developer. Experience managing projects that involve all stages (concept, prototyping, implementation, testing, admins support, etc.).
Compromised with the teamwork, delighted to spend time with project managers, illustrators, developers, engineers,  marketing officers, etc. Pragmatic yet attending to details at the same time. At constant learning on autodidact means.
With experience at a design studio, as a freelance designer and as a designer at a large company, he holds technical, creative and communicational skills.
Experience in multilingual environments, mostly while working for the Russian music business and for the company VMware, based in Silicon Valley.
He had previously worked at the design studio Estudio Nazca and since 2008 as a freelance designer for clients of several types and sizes (small media companies, international companies like Ello Networks and RUIBAL, small businesses, ONGs like SAO, fashion producers like Fabián Medina Flores, etc).
He has done his most creative works taking part in different communicational and promotional projects at the russian music business, where artists like Timati, Diana Díez, Vlad Topalov, Sergey Lazarev y Liza Arzamasova were involved.
________

Fermín Lira es un Diseñador en Comunicación Visual que se ha dedicado al desarrollo y coordinación integral de sitios/portales web así como al diseño de gráfica impresa.
Ha trabajado en relación de dependencia para Estudio Nazca y desde 2008 como freelancer para clientes de todo tipo (medios de comunicación pequeños, empresas multinacionales como Ello Networks,  RUIBAL, PYMES, organizaciones de profesionales como la SAO, productores de moda como Fabián Medina Flores, etc) bajo una metodología de trabajo centrada en el usuario, orientada a resultados y basada en evidencia.
Ha realizado sus trabajos más creativos formando parte de numerosos proyectos de comunicación y promoción dentro del music business ruso, viéndose involucrados artistas como Timati, Diana Díez, Vlad Topalov, Sergey Lazarev y Liza Arzamasova.
________
Fermín Lira   /  Buenos Aires, Argentina.
E: fermin@ferminlira.com   /   twitter: @fermin_lira   /   Russia: moscow@ferminlira.com